It's the holiday season and many of us are bustling around town, shipping off packages and cards to our loved ones around the country. During this time of year especially, the post office delivery tends to slow down with the influx of so much mail. If you still receive or pay your electricity bill through the mail, there's a greater risk it could arrive late or get lost. What if there was a way you could ensure that you always receive your bill on time and lighten the load for local postal workers at the same time? With our paperless billing option, you can!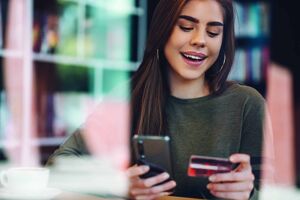 How Paperless Billing Works
By default, our members receive a paper bill in the mail each month. However, in an effort to offer greener solutions, we also offer paperless billing to members who only want to receive a digital copy of their bill. Once you sign up, you can access your monthly bill online by logging into your SmartHub account. With this option, gone are the days of waiting around for your bill to arrive. Instead, you can view it at your own convenience and refer back to it as needed.
How to Sign Up
If you're ready to ditch your paper bill, all you have to do is log in to your SmartHub account.
Go to "My Information" and then "Update My Paperless Settings" and change the "Printed Bill Status" slider to the "OFF" position and you'll start receiving online bills going forward.
Why Members Love Paperless Billing
Aside from helping out the post office and eliminating the risk of your bill getting lost in the mail, paperless billing has a few other perks. Not only is it a green option, but it helps your co-op save money by reducing the amount of paper and postage we have to buy. As a not-for-profit cooperative, these savings are then passed on to our members.
Consider Making Paperless Payments
Are you worried about your check payment getting to us on time during this busy post office season? We recommend sending it at least two weeks early to give it extra time to arrive. Or, consider making a paperless payment through a bank draft, online payment through your SmartHub account or by calling our automated system at 800.222.3107.
Budget Billing
With budget billing you pay the same amount each month. This is a great option for those on a fixed income. Call us at 800.222.3107 to learn more.